Design and Art Direction for the 2019 World Golf Championships in Shanghai
'All eyes on' was the concept demonstrated through illustrated communications. A limited colour palette was chosen inspired by traditional comic book references, dominated by the iconic red of HSBC.
All eyes of the city of Shanghai uniting to watch these players in the tournament, placed in the centre of the action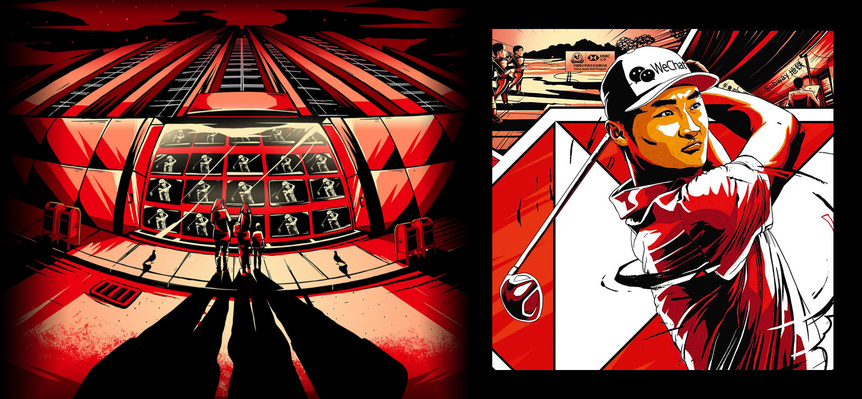 We worked with Brighton based illustration agency I Love Dust to produce a set of 5 scenes. Each layout depicts a different player competing in this year's tournament at the heart of the action, surrounded by the onlooking public in different areas of the city.
Guerrilla advertising methods were used to further unite the campaign with the city.