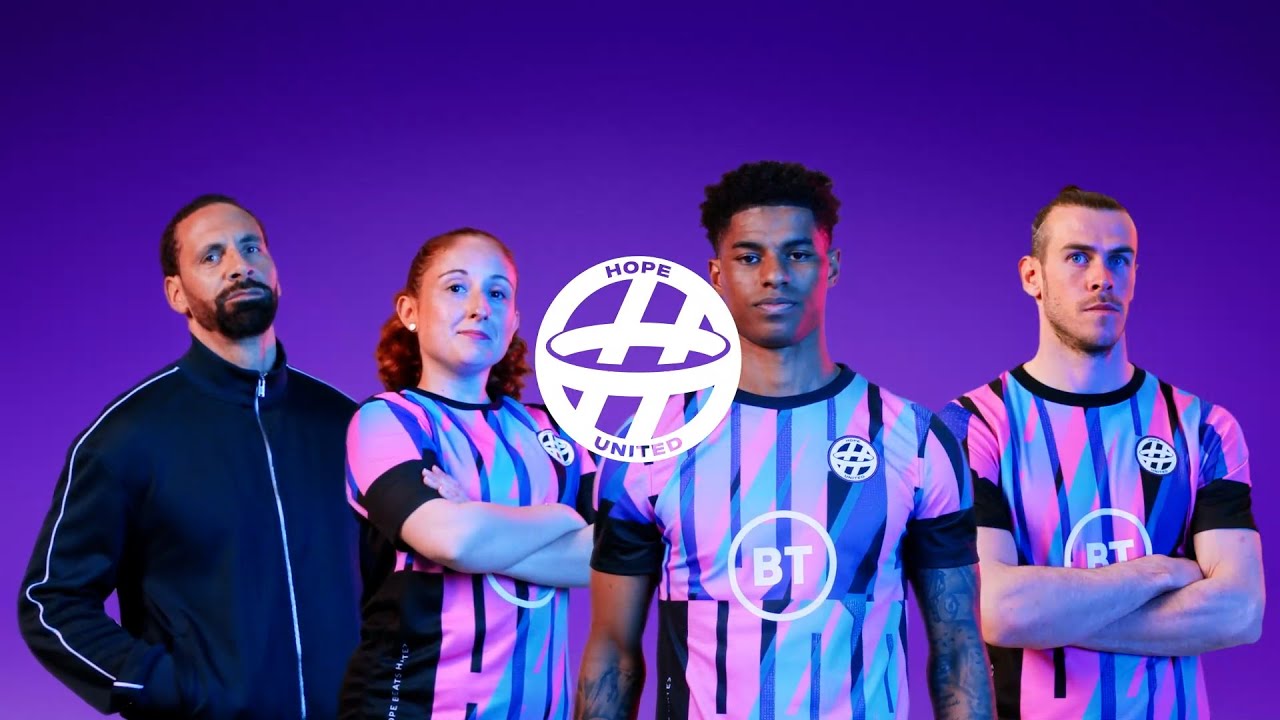 Research has found that 1 in 10 people have received online abuse in the past year. And so ahead of the UEFA European Championships we created Hope United, a diverse team of footballers who have come together from across the Home Nations to tackle online hate.



Hope United is driven by the need for change. It will educate the nation on how to be good digital citizens.
I was responsible for the design direction on this project and the entire rollout across print, OOH, Digital & Social, with much help from my team at Saatchi & Saatchi London.

We collaborated with Nomad Studio to create a symbol of hope and unity. This was designed as a digital-first badge, with the logo expanding into a wider graphic system including on the iconic kit worn by the players.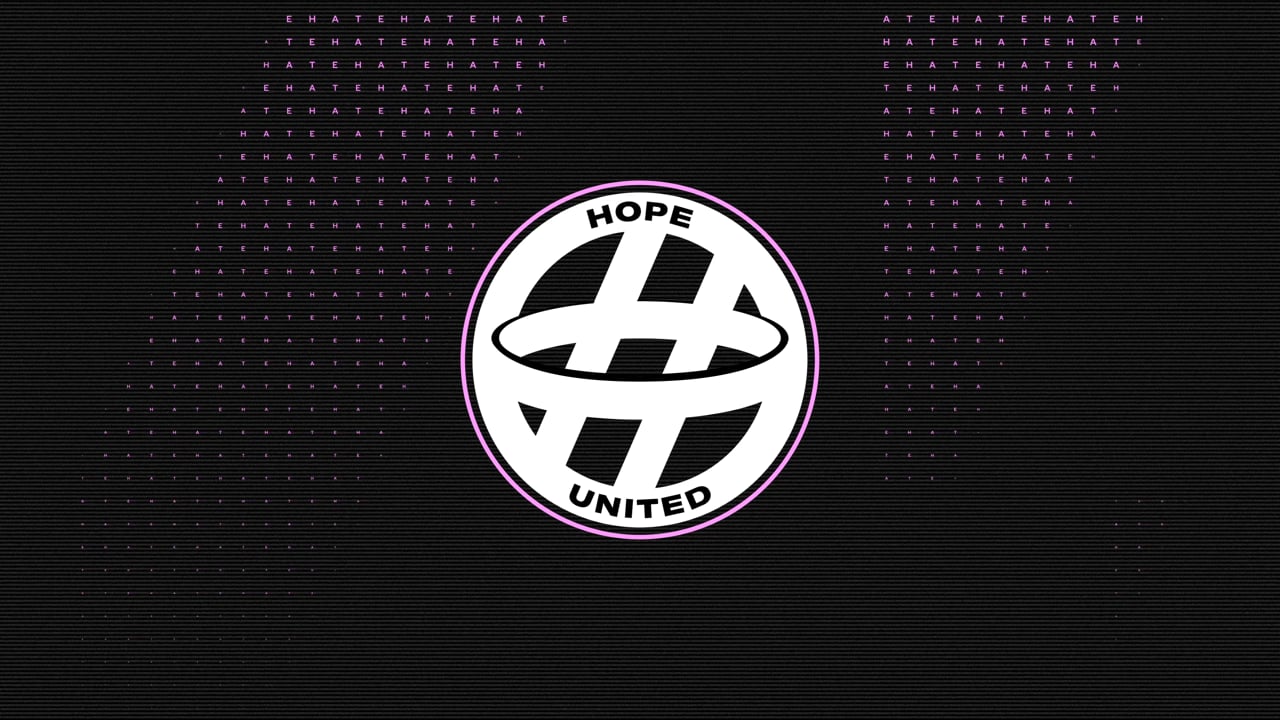 Timmons typeface was chosen for this campaign, drawn by Matt Willey.
This bold, condensed display face is perfect for carrying the authoritative tone of our message whilst also maintaining an athletic feel reminiscent of football kit design.
Utilising BT's sponsorship of the four Home Nations football associations, the Hope United branding will be visible on matchday during the warm-up friendly matches ahead of the Euros, as well as across the UK through bespoke out-of-home buys, including at Trafalgar Square.


Folowing overwhelmingly positive initial support for this campaign, we were inspired to create The Hope Cup - A high profile match staged on the eve of the UEFA Super Cup to raise awareness about the devastating impact of online hate in sport and among young people.

The match in north Belfast involved children aged between 14 and 17 from community projects across Northern Ireland that are helping to bridge the sectarian divide and care for refugees who have settled here.

for this unique match I designed a White away kit, as well as two goalkeeper jerseys.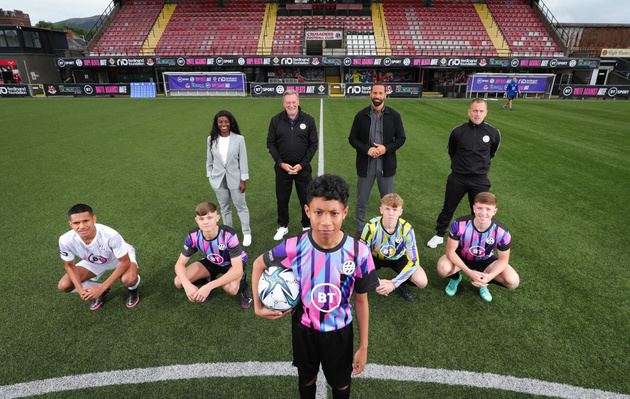 This lead to a collaboration with FIFA to feature the Hope united kit in-game as a playable team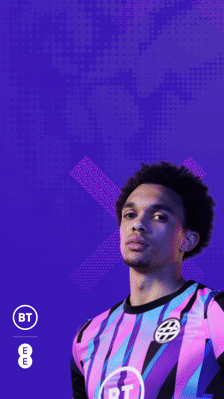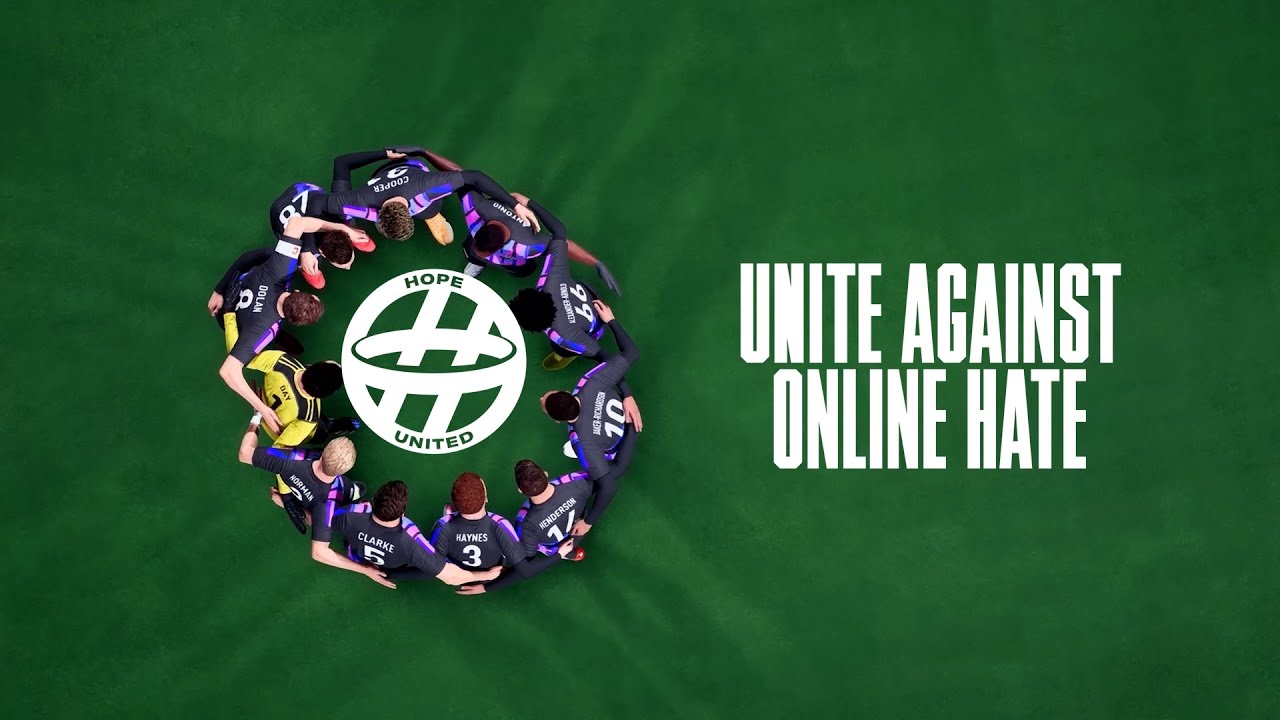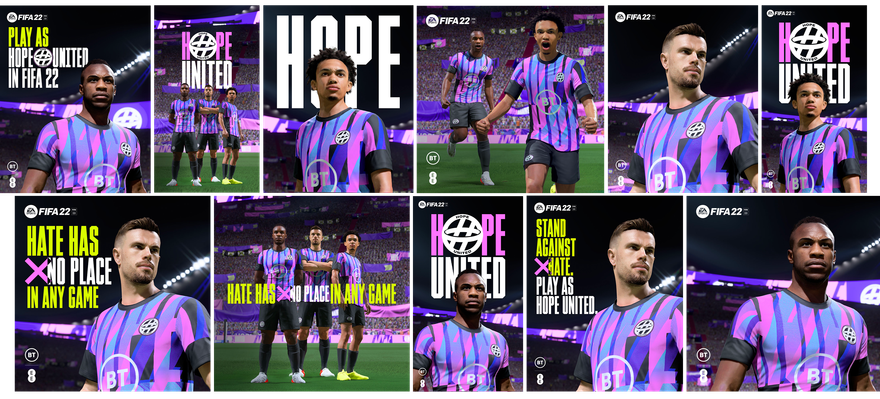 The Professional players representing Hope united also feature in a series of online BT Tech Tips with the purpose of educating the nation.

This project is a personal favourite of mine as it combines my love for Football and Design with a meaningful cause, sending a message with the sole purpose of positive change. The fast-paced nature and tight deadlines took a massive collaborative effort from the team at Saatchi in Design, creative, animation and production to achieve an end result to be proud of.